Delivery Information
DELIVERY INFORMATION
Gift vouchers can either be dispatched by email or collected from the hotel.
RECEIVE BY EMAIL
Email vouchers are dispatched immediately after purchase free of charge. An automatic email with a Gift Voucher link will be sent as soon as the transaction is completed. This can be sent to either the purchaser or the recipient.
COLLECT FROM HOTEL
Please contact our team at least 72 hours before you collect your gifts from the hotel so that we can wrap and prepare the gifts for you to collect. Please collect your gifts within 7 days after you make an appointment for collection. For any gifts that do not redeem on the reserved period, please contact our team again for the new pick-up date and collect within 7 days after confirming the new appointment.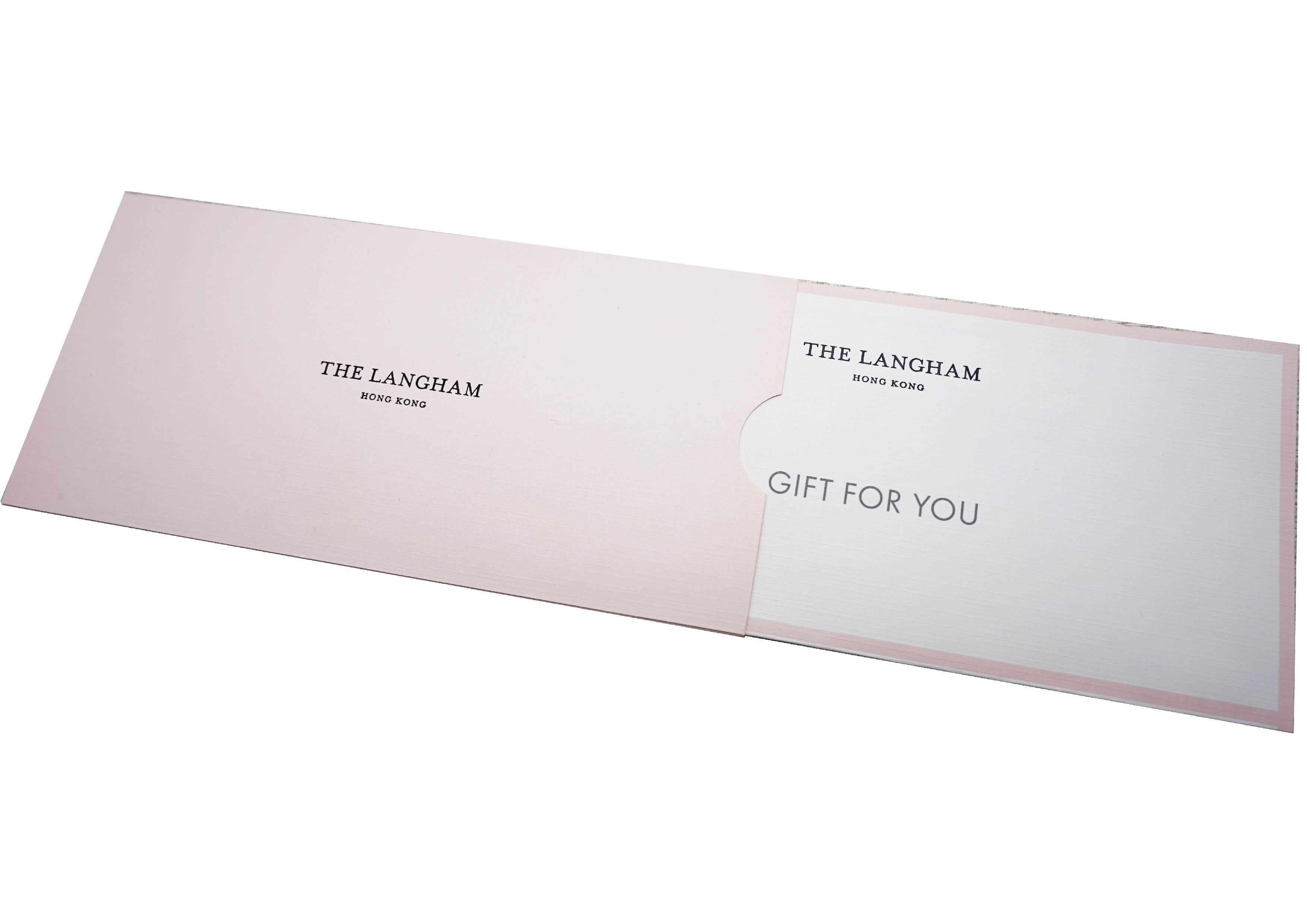 For Spa vouchers and products, please contact our Health Club at (852) 2132 7880 or email Health Club tlhkg.health.club@langhamhotels.com to reserve pick-up date.
For any other vouchers and products, please contact our Service Team at (852) 2375 1133 or email tlhkg.info@langhamhotels.com for enquiry or to reserve pick-up date.
Your order
{{ item.name }}
{{ formatPrice(item.quotedPrice.currency, getNonDiscountPrice(item)) }}
{{ formatPrice(item.quotedPrice.currency, item.quotedPrice.amount) }}
{{invalidPromoCodeMessage}}
Promo not applicable to current items
Total:
{{formatPrice(currencyCode, totalPrice.amount)}}